Building Competitive Teams for Majors 2020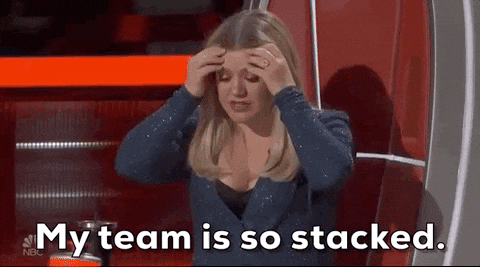 The rule changes for 2019 restricting movement of drivers between teams made putting the teams together at the beginning of the year a critical process for ensuring they were, and stayed, competitive and the same will be true in 2020, with a couple of changes that make the process potentially even more complex.
In this article, I'll explain the new rules that impact this and the thought process I'll be going through when selecting the Kinetic teams.
Pro / Sportsman / Junior Teams
What was clear in 2019 was that to be competitive in the Pro team category (now renamed Elite), you needed to have at least 4, preferably 5 Pro drivers running in each event. With the change to running specific Sportsman splits (which will always happen in Americas and is likely to happen often in Europe/International), this will be even more critical in 2020 because Sportsman drivers will not be able to get close to the same level of points as pro drivers.
In 2020, Sportsman teams are restricted to 2 (rather than the 3 in 2019) Pro drivers. For the same reason as above, the Sportsman team championship (now called Premier) is likely to be dominated by teams that can run 2 Pro drivers in each race.
Pro / Sportsman Drivers
For 2020, we'll have less Pro drivers than before (or at least the percentage of Pro drivers compared to Sportsman will be less). For returning drivers, roughly 40% of the people who participated in 5 or more events last year are going to be forced to Pro, with the rest being able to run in Sportsman (unless they choose to run Pro). Everyone else will be classified exactly as in 2019 - so anyone with a 2500+ Road or Oval iRating or a 4000 combined will be forced to run Pro.
Making a Pro Team
If you have 3 or more Pro Drivers in your team, you don't have too much choice other than to make up a Pro team, although you could in theory split it into 2 Sportsman teams or if you have exactly 3 Pros, you could have a sportsman team and a junior team and chose 2 of the 3 Pro for the main team in each round.
In 2019, competition in Americas was fierce, with Udox and Kinetic both challenging Alliance strongly. It's likely to be more of the same in 2020 and perhaps other teams will rise to take on the "big three" as well.
In Europe and International, Kinetic was dominant but particularly in the 2nd half of the season, there were signs that other teams were getting stronger and the championship fight may be close this year.
Sportsman Teams
A big new incentive for the top sportsman teams is that they'll have their own invite class for the season ending Nurburgring 24.
Because of the rule changes discussed above, competition in all the regions is likely to be close and it may come down to having a good Junior team to boost points in specific races
Note that in 2019 we were fairly relaxed about swapping Pro and Sportsman drivers between the Sportsman and Junior teams. For 2020, we'll be checking any team changes to ensure that Sportsman teams do not go above 2 Pro drivers for any event.
Transfer Window
This will run from Round 3 until just before Round 8 and will allow team managers to effectively swap out 1 (and one only!) driver between teams (their own or an external one). This is to help with the situation where a driver goes awol or has a change of RL circumstances and needs to be replaced in the team.
The Draft
We will be running a modified version of the draft where team owners are able to evaluate free agents and make signings that are compatible with their team culture. We hope this in combination with the Teams DB and the free agents channel will provide the link between teams / drivers that is needed.
Other things to do
All team managers must join the Majors Captains Lounge server (PM John King for an invite if needed). This is where most of the team communication takes place.
Team managers also need to give a valid email address when registering a team so that they, and the team, can be added to the new Team Profiles database.
Team registration will open this week - it's nearly reached the top of Mike and my To Do list :-)